Business Loan Services was established in 2010 by Rob Warlow. BLS is all about helping business owners access the finance they need to grow their business or providing support to those businesses which have fallen foul of their bank.
BLS benefits from experienced people who know the banking industry and how to assist businesses in achieving their financial goals.
Rob Warlow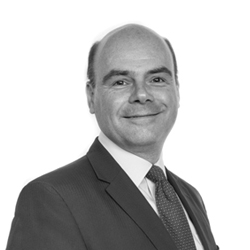 Rob Warlow started out in banking in 1984 with Barclays Bank PLC where over the years he held a number of junior and senior positions. In 1999 he left the UK to take up a posting in Uganda where he stayed for 2 years. In 2001 he moved again with Barclays to take up a position in Mauritius as Risk Management Director.
Having got a taste for life as an expatriate in 2003 Rob left Barclays and returned to Uganda as Managing Director of a private bank. Three years later he joined a bank in Kenya leaving in late 2009 as the Group CEO overseeing operations in 3 East African countries.
After spending 25 years in banking in the UK and Africa Rob returned to the UK and established Business Loan Services in 2010. Using his extensive banking knowledge he now concentrates on helping small businesses to develop, grow and access business loans and other types of business finance.
Being a person who has 'been there and done that' Rob understands exactly what information a bank needs and how it should be presented… knowledge which he is now putting to good use.
Rob hosts a weekly online video blog, The Business Finance Bulletin, which provides business finance news, ideas and tips on what banks are looking for and how business owners can get closer to that elusive 'yes'. You can find out more about the Business Finance Bulletin here.
Rob is an accomplished speaker at various business and networking groups on the topic of raising finance.
Colin Venables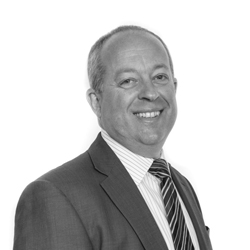 Colin Venables joined Barclays Bank PLC in 1978 and completed more than 33 years service, having worked principally across Wales and the South West of England. During this time, Colin built up an in-depth knowledge of the banking sector, developed specialist knowledge in a number of industry sectors, and has considerable experience in detailed financial analysis, strong commercial market awareness and an appreciation of the impact of economic conditions on business generally.
During his time working for Barclays Bank PLC, Colin held a variety of senior management positions, mainly in the corporate sector.  After a period of working as a senior credit analyst, Colin became a corporate relationship director during which time he developed specialist knowledge in the manufacturing and industrial sectors, together with a detailed knowledge of financing international trade.
A change of direction in 2007 saw Colin take up a new corporate credit coaching role, when he was successful in coaching new corporate managers in credit assessment skills and taking them through a comprehensive accreditation process.
In 2009, and until leaving the bank, Colin undertook a new role as a property specialist in the bank's business support team.  This was an entirely new role created by the bank when the property market collapsed, and Colin specifically assisted property development and investment businesses that were facing financial difficulties. This required a 'hands on' approach and funding options outside the bank's general lending criteria in an effort to return businesses to financial health.
With the benefit of this wide business experience, he decided to change direction to utilise these skills in the external market and left the bank to join Business Loan Services in 2012.
Simon Watts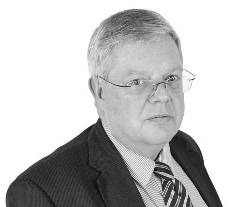 Simon joined BLS in March 2015 after completing 33 years' service with Barclays Bank in the South Wales area. During his time in High Street banking he undertook a variety of roles in Corporate, Business and Retail Banking. His career started in the Branch network, progressed to the main Corporate business centre in Wales. In the early 90's Simon then moved into retail banking where he became a Branch Manager and subsequently an Area Manager for the Bank's Mortgage Team in South Wales.
Simon ultimately moved on to undertake the role of Business Manager looking after businesses with a turnover of up to £2m and then to Senior Business Manager overseeing a portfolio of businesses with a turnover of between £1m and 10m across South Wales.
Simon is well known for adding value to businesses via an excellent market and Industry sector awareness and by developing a deep understanding of client needs.
Could This Be You?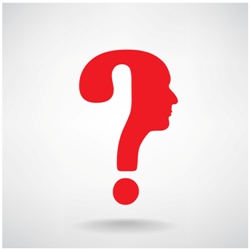 We are always looking to expand the Business Loan Services team.
If you have a background in Financial Services and you are looking for a way to leverage your knowledge then we would be delighted to have a chat with you.
To find out more about the opportunity to join the team read more here.
We look forward to hearing from you!