Business Loan Services was established in 2010 by Rob Warlow. BLS is all about helping business owners access the finance they need to grow their business or providing support to those businesses which have fallen foul of their bank.
BLS benefits from experienced people who know the banking industry and how to assist businesses in achieving their financial goals.
Rob Warlow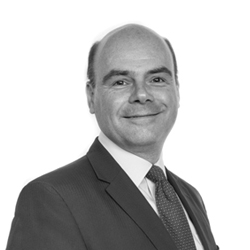 Rob Warlow started out in banking in 1984 with Barclays Bank PLC where over the years he held a number of junior and senior positions. In 1999 he left the UK to take up a posting in Uganda where he stayed for 2 years. In 2001 he moved again with Barclays to take up a position in Mauritius as Risk Management Director.
Having got a taste for life as an expatriate in 2003 Rob left Barclays and returned to Uganda as Managing Director of a private bank. Three years later he joined a bank in Kenya leaving in late 2009 as the Group CEO overseeing operations in 3 East African countries.
After spending 25 years in banking in the UK and Africa Rob returned to the UK and established Business Loan Services in 2010. Using his extensive banking knowledge he now concentrates on helping small businesses to develop, grow and access business loans and other types of business finance.
Being a person who has 'been there and done that' Rob understands exactly what information a bank needs and how it should be presented… knowledge which he is now putting to good use.
Rob hosts a weekly online video blog, The Business Finance Bulletin, which provides business finance news, ideas and tips on what banks are looking for and how business owners can get closer to that elusive 'yes'. You can find out more about the Business Finance Bulletin here.
Rob is an accomplished speaker at various business and networking groups on the topic of raising finance.
Sue Lewis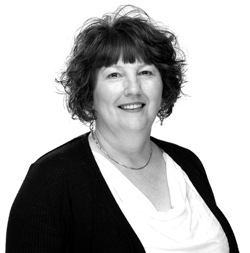 Sue joined Midland Bank in June 1990 when it was in the process of being merged with HSBC Bank. During her early career, she undertook various administration roles, leading to more senior roles including Wealth Management. 2005 saw a move to South West Wales and in 2007 she joined the Commercial Management team. Sue covered a portfolio of c250 customers, spread over Pembrokeshire and Ceredigion areas.
In March 2016, after a long career with HSBC, she left to work with Clay Shaw Butler Chartered Accountants in Carmarthenshire as a Business Development Executive. This gave additional insight into the challenges business owners have, their responsibilities and the support that is needed apart from business advice and funding.
Sue joined Business Loan Services (UK) Ltd in May 2017 where she now supports a multitude of businesses, signposting and guiding them to financial success by identifying and sourcing the right business funding solution.
Over the years, being part of the growth and success of her clients has very rewarding and strong relationships have been built and nurtured over the years. Working with businesses of different sizes and sectors, and understanding their needs through conversation, has been the key to Sue's success.
Richard Gelsomini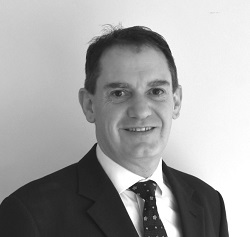 Richard joined BLS in January 2019 having worked in the Financial Services Industry since 1984.
He has worked in a major High Street Bank and Building Society and started in the Asset Finance Industry in 2005. He has worked for a number of Asset Finance providers during this time.
Richard is a fully rounded business professional with especial ability as a relationship builder. He thoroughly enjoys getting to know his customers and providing them with exceptional service which is the main reason that Richard's customers have dealt with him for many years.
He gets to know his customers and understands their requirements to enable their businesses to grow whilst maintaining the cash flow.
He deals with businesses of all sizes and has much experience helping new start businesses.
Richard is extremely thorough preparing proposals to lenders in order to get his customers the right deal for their business.
Could This Be You?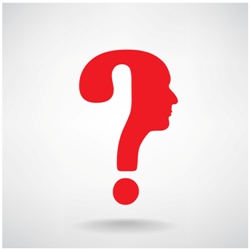 We are always looking to expand the Business Loan Services team.
If you have a background in Financial Services and you are looking for a way to leverage your knowledge then we would be delighted to have a chat with you.
To find out more about the opportunity to join the team read more here.
We look forward to hearing from you!