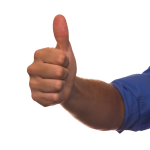 Have you ever wondered how a Bridging Loan can help a business? Recently we demonstrated exactly how such a finance facility can be used by helping a business secure its future.
BLS' Sue Lewis was approached by an Accountant asking if she could help his client. The business was faced with an uncertain future when the owners found out that the premises they had rented, and successfully traded from for many years, was due to be sold at auction within a few weeks.
Not liking the idea of having an unknown landlord, and not having time to dispose of another property to raise cash, they needed quick access to finance to purchase the premises before it was listed for auction.
Sue swiftly secured a short-term bridging loan and agreed with the auctioneer that the property, subject to a quick completion, would be withdrawn from the auction catalogue.
With a tight deadline, the client was pleased that with the Bridging Loan in place, they could complete the purchase of the property and secure the future of their business.
They now have time to proceed with the sale of a surplus property, the proceeds of which will be used to repay the Bridging Loan.
This is a great example of how a Bridging Loan can be used to benefit a successful business.