We're delighted to announce a new addition to the BLS team.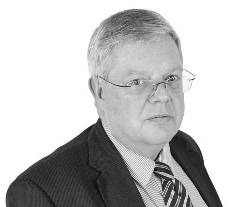 Simon joined BLS in March 2015 after completing 33 years' service with Barclays Bank in the South Wales area. During his time in High Street banking he undertook a variety of roles in Corporate, Business and Retail Banking. His career started in the Branch network, progressed to the main Corporate business centre in Wales. In the early 90's Simon then moved into retail banking where he became a Branch Manager and subsequently an Area Manager for the Banks Mortgage Team in South Wales.
Simon ultimately moved on to undertake the role of Business Manager looking after businesses with a turnover of up to £2m and then to Senior Business Manager overseeing a portfolio of businesses with a turnover of between £1m and 10m across South Wales.
Simon is well known for adding value to businesses via an excellent market and Industry sector awareness and by developing a deep understanding of client needs.